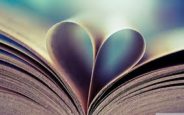 I am currently only open to submissions made through writing conferences, referrals, and queries I request through social media pitch events. Please read below for my areas of interest. If I request a submission, please send the first five pages embedded in the query so I can get a sense of whether or not I resonate to your writing. If you do not hear back from me within 8 weeks, you can consider that I've "passed" on your project, although I will certainly try to respond either with interest in seeing more, or with regrets, depending on the volume of queries I receive. If you're in doubt after 8 weeks, please feel free to email me to ask for a follow-up. Thank you for understanding. 
Please note that as I am a US-based agent, I am far less likely to take on Canadian authors because Transatlantic has many Canada-based agents and Canada is their home territory.
Middle Grade and Young Adult Fiction. I have eclectic taste, so my submissions wish-list is broad-ranging, but any fiction submission must, first and foremost, have an unforgettable voice driving the story. Beyond that criterion, I look for smart plotting, a big hook, and unique perspectives; I'm currently drawn to books with heart and humor. I want to read #ownvoices stories that center diverse characters.  I love magical realism, pacy adventures, multilayered historical fiction, and rom coms. I am not the right agent for horror or sci fi.  Some of the recent children's and YA books I love but did not represent: THE THING ABOUT JELLYFISH; THE GIRL IN THE BLUE COAT; THE POET X; WHEN DIMPLE MET RISHI; THE WAR THAT SAVED MY LIFE. Make of that what you will! 
I'm also looking for illustrated middle grade and graphic novels (fiction and nonfiction) that have the same qualities I describe, above.
I am open to nonfiction for middle grade, and I'm keen to find innovative presentations and compelling creative nonfiction that illuminates a broader topic by viewing it through a smaller lens. I'd like to see some "out there" nonfiction ideas that dazzle with their brilliance yet connect immediately with kids–perhaps by combining different concepts to create a new way to explore an evergreen subject. I'd love to represent graphic novel memoir or graphic novels that illuminate, through a personal story, the story of something larger than that one person.
Adult fiction. I'm a voracious reader, and I'm looking to represent what I'd love to read, which encompasses women's fiction: mainly 20th century historical fiction, rom coms with a twist, and contemporary that tackles timely subjects with incredible voice, heart, and humor (think ELINOR OLIPHANT or WHERE THE CRAWDADS SING). It must be superlative in one or more ways: unforgettable voice/storytelling, smart, fierce, emotionally-hooking, funny, clever, diverse…preferably in more than one way. I especially love immersive historical fiction like THE ALICE NETWORK, and ALL THE LIGHT WE CANNOT SEE, and stories that move between past and present like THE DOLLHOUSE and BEFORE WE WERE YOURS. I love the latter two books because they draw on historical events that have been largely forgotten. I'd love more #diverse, #ownvoices submissions. Do not send me horror, hardboiled detective novels, fantasy, or science fiction. I cannot respond to submissions outside of these genres, unfortunately, due to the number of submissions I receive.